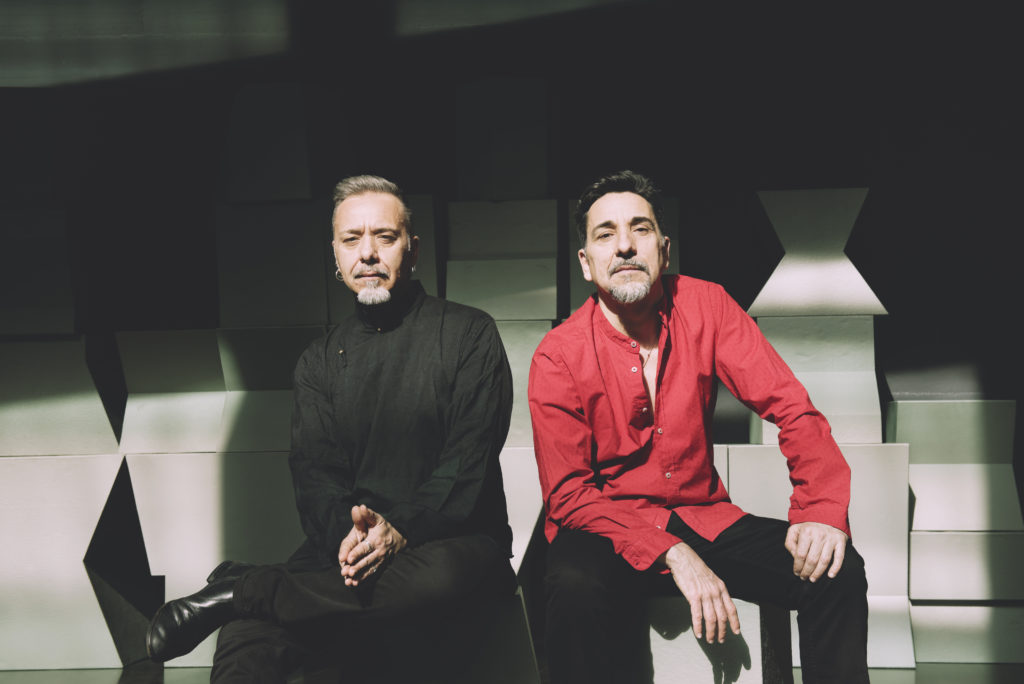 IL SOGNO (THE DREAM) was born as a special project of Nuove Tribù Zulu. The book with the CD "Il Sogno" – Sounds and Visions of Love and Struggle", was published by Editrice Zona and presented for the first time in Turin at the International Book Fair in 2007, with the aim of enhancing and creating poetry through music.
Today IL SOGNO continues its artistic research in the territory of musical contamination where ancestral mystery sounds blend with voyages between darkness and light, narrative plans suspended between wakefulness, sleep and deep dreaming; transcendental states of consciousness, barriers and patterns to break with vocal and instrumental incursions and improvisations.
A different dimension in which everything is possible: rules are evaded and new creative forms and visions find their place. The dream as a reality in which the deepest aspirations of the self emerge through signs and symbols in all their urgency. Singing, music and poetry thus become a total artistic act and an expression of the soul.
The brothers Andrea and Paolo Camerini have always played together. Co-founders of the Cyclone psycho-rock project in the late 80s, in the early 90s they created Nuove Tribù Zulu, a pioneer group of the encounter between cultures, starting to experiment and mix rock, jazz, pop, punk, ska, gypsy, taranta and world sounds.
In 2007 NOW, Nomadic Orchestra of the World was born in India: a fascinating meeting with the musicians of the nomadic tribes of Rajasthan that brings the group on tour in Italy and India in 2009 and 2010. This project releases two albums that mark the artistic bridge between West and East. "NOW" receives the Sounds of Border Award organized by Amnesty International for the best live cultural integration activity, within the MEI, meeting of independent labels that takes place in Faenza.
Andrea Camerini – voice, flute, harmonium, loop
Paolo Camerini – Double bass, electric bass, loop
DISCOGRAPHY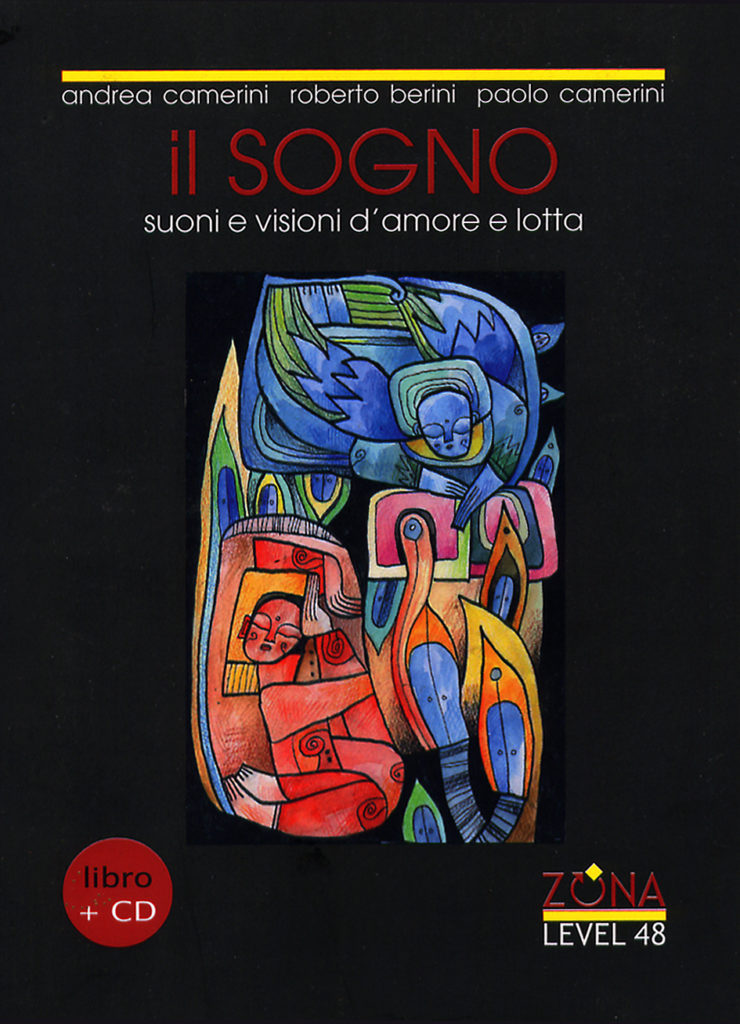 IL SOGNO. Suoni e Visioni di Amore e Lotta  libro + cd – Editrice Zona – 2007
IL SOGNO was published by Editrice Zona and presented for the first time in Turin at the International Book Fair in 2007. The book is a collection of original poems by Andrea Camerini illustrated by Roberto Berini's drawings. The enclosed CD is an evocative and original journey in an unprecedented and eclectic threesome with Paolo Camerini on double bass, Roberto Berini on drums and Andrea Camerini on vocals. In the live performance the group creates a free space in which world, rock, experimental and ambient sounds merge in the territory of pure contamination with the contemporary poetry of Paul Eluard, Pablo Neruda, Jacques Prévert, Federico Garcia Lorca, Nazim Hikmet, Sri Aurobindo, Cesare Pavese and Cesare De Bartolomei.